Signed Table Tennis eBay Auction
NRL Star Signed Ping Pong Table
Complete your games room or work office with the ultimate ping pong table that will get people talking. Signed by some of NRL's greats, this is sure to be a show stopper.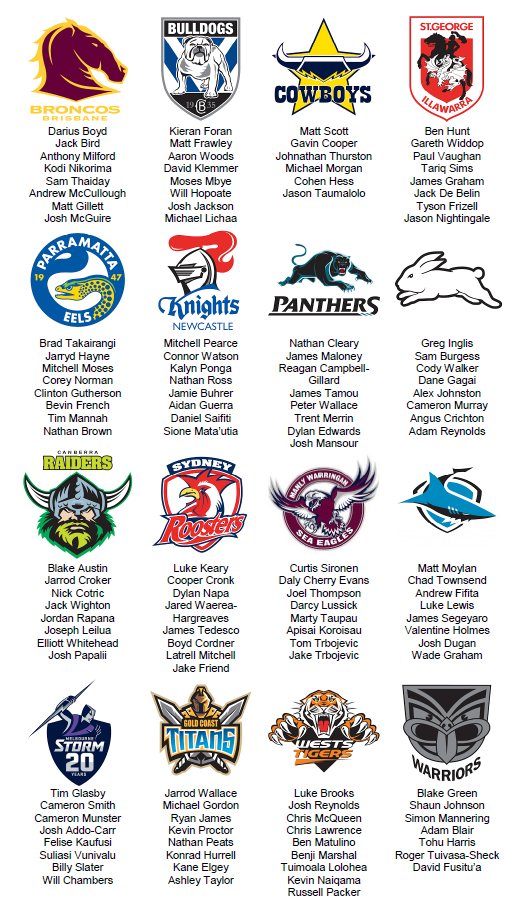 Inclusions
Full Size Fox League Ping Pong Table - signed by some of NRL's greats
Fox League Paddles x 2
Surface Thickness: 15mm
Playback Position: Yes
Includes Net: Yes
Indoor or Outdoor: Indoor
Weight/Pieces: 65 kgs, 2 halves
Storage Size: 152.5cm x 165cm x 53cm
Assembly Time: 15 Minutes
Brakes on Wheels: Yes
Adjustable Height Feet: Yes
About the Charity
The Mark Hughes Foundation (MHF) is a not for profit organisation formed in Newcastle by Mark and Kirralee Hughes following Marks diagnosis with Brain Cancer in 2013. Mark is a well known and highly respected former Newcastle Knights Rugby League player, business and community identity who is undergoing treatment to fight brain cancer. The Mark Hughes Foundation has been formed to raise much needed funds to promote research, heighten awareness and support brain cancer patients (children and adults) and their families within the community.



Terms & Conditions
The item for sale is The item for sale is the signed table tennis table and bats more particularly described in the eBay listing and photograph ("Sale Item"). The Promoter of the Sale Item is Nine Network Australia Pty Ltd ABN 88 008 685 407 ("The Promoter").

Your participation in this auction constitutes acceptance of:

These terms and conditions; and

eBay's

terms and conditions

Bid For Good ABN 96 984 486 617 ("Bid For Good") is the Promoter's agent managing the auction on behalf of and at the direction of the Promoter with the permission of the Mark Hughes Foundation ABN 17 622 847 376 to fundraise ("The Charity").

The auction is only open to Australian residents aged 18 years and over. The Promoter and Bid for Good may restrict the auction at any time, at their discretion, to prequalified bidders, as per clause 5.

Bidding above $1000 may be limited to pre-qualified bidders. If pre-qualification is put into place, bidders may be required to make an AU$50 PayPal authorisation deposit to Bid For Good's PayPal account in order to qualify to bid. The authorisation deposit will be deducted and held by PayPal for the duration of the auction, however, after the close of the auction Bid For Good will void the PayPal authorisation of all non winning bidders (and the deposit will be released) and void the PayPal authorisation of the winning bidder following receipt of full cleared payment from the winning bidder.

The Promoter may, at any time and in its reasonable discretion, also conduct further screening of bidders, including requesting additional documentation on a bidder's ability to make payment or a bidder's location. Only genuine bids and bidders with sufficient funds to purchase the item (at the highest amount that they choose to bid) are allowed.

The Promoter reserves the right to reject a request to bid or to cancel already approved bids in its sole discretion, acting reasonably, where it believes a breach of these Terms and Conditions has occurred.

The Promoter's decision regarding any aspect of this auction is final and no correspondence will be entered into.

To the extent permitted by law, the Promoter shall not be responsible for any bid that is not processed due to technical problems or delays.

By making a bid, the bidder warrants that:

It /he /she has read and understands these terms;

It /he /she has full authority to engage in the transaction;

All information provided to Bid For Good or the Promoter is true and complete;

Their bid is genuine and the bidder has sufficient funds to purchase and make payment for the item at the highest price they bid;

It/he/she did not rely on any representations made by Bid For Good or the Promoter other than as made on this eBay listing.

The auction will commence at 8.30pm (AEST) on Thursday 17 May 2018 and conclude at 8.30pm (AEST) on Sunday 27 May 2018. The bidder who places the highest bid as at the end of the auction will be deemed to be the winning bidder, subject to verification ("Buyer"). The Buyer must make payment of the balance for the Experience by PayPal or Direct Bank Deposit into the account nominated by the Promoter within three (3) working days of the completion of the auction. PayPal payments attract a merchant fee from PayPal which will be deducted from the winning bid before proceeds are remitted to the Charity, however if the winning bidder pays by bank transfer then this will avoid any such merchant fees being deducted. Full payment instructions will be provided to the winning bidder at the conclusion of the auction. If payment is not made by this time, without prejudice to any of its other accrued or contingent rights and subject to the applicable laws, the Promoter may in its absolute discretion:

Cancel any uncompleted contract with the Buyer and re-commence the auction;

Cancel any uncompleted contract with the Buyer and enter into discussions with the next highest bidder;

Charge the Buyer for, and the Buyer must indemnify the Promoter from, all costs and expenses (including without limitation all legal costs and expenses) incurred by it resulting from the default or in taking action to enforce compliance with the terms.

The Promoter will issue a tax invoice in the Buyer's name for the winning bid amount ("Sale Price").

The Sale Price will be held on trust until the Sale Item is delivered to the Buyer.

Subject to clause 15, payment for this item is non-refundable.

In the unlikely event that the Sale Item becomes unavailable for any reason, the Promoter will notify the Buyer and the Sale Price will be refunded to the Buyer.

By participating in this auction, participants accept full responsibility for their decision to take the Sale Item and hold the Promoter harmless from any loss, injury, damage, cost, liability or expense suffered or incurred by a participant in connection with this auction or the Sale Item.

Any period or date for delivery of the Sale Item stated by the Promoter is an estimate only and not a contractual commitment. The Promoter will use its reasonable endeavours to meet any estimated dates for delivery of the Sale Item but, to the extent permitted by law, will not be liable for any loss or damage suffered by the Buyer or any third party for failure to meet any estimated date.

The Promoter will arrange for the Sale Item to be delivered to the Buyer, to an address in Australia at a time and date as agreed with the Buyer. If the Buyer is unavailable to accept delivery at the agreed time and date, any additional costs of storage and redelivery may become the responsibility of the Buyer, as determined by the Promoter acting reasonably.

The risk in the Sale Item and all insurance responsibility for theft, damage or otherwise will pass to the Buyer immediately on the Sale Item being delivered to the Buyer or when delivery is deemed to have occurred under clause 18.

All proceeds from the auction of the Sale Item (excluding any charges payable to PayPal on the Sale Amount) will be paid into an account held by the Charity.

The Australian Taxation Office has ruled that donations are not tax-deductible if a person receives goods or services in return for the money given (e.g. the purchase of any items or experiences). For further information, visit the Australian Taxation Office website. Bidders should rely on their own independent financial and taxation advice prior to placing a bid.

Nothing in these terms limits, excludes or modifies or purports to limit, exclude or modify the statutory consumer guarantees as provided under the Competition and Consumer Act, as well as any other implied warranties under the ASIC Act or similar consumer protection laws in the States and Territories of Australia ("Non-Excludable Guarantees").

Except for any liability that cannot by law be excluded, including the Non-Excludable Guarantees, the Promoter (including their respective officers, employees and agents) is not responsible for and excludes all liability (including negligence), for any personal injury; or any loss or damage (including loss of opportunity); whether direct, indirect, special or consequential, arising in any way out of the auction or the supply of the Sale Item (including but not limited to the Buyer's or any other person's assembly or acceptance/use of the Sale Item).

If this auction is interfered with in anyway or is not capable of being conducted as reasonably anticipated due to any reason beyond the reasonable control of the Promoter, including but not limited to technical difficulties, unauthorized intervention or fraud, the Promoter reserves the right, in its sole discretion, to the fullest extent permitted by law, to modify, suspend, terminate or cancel the auction, as appropriate.

To the extent permitted by law, The Promoter and Bid For Good are not responsible for any errors or omissions or for any warranties or guarantees either explicit or implied herein including the quality, safety, or legality of any aspect of the Sale Item listed, the truth or accuracy of the listing or the ability to provide the Sale Item listed.

The personal information you provide may be collected by and disclosed to the Promoter. The Promoter may use this information to conduct this auction and provide the Buyer with the Sale Item. If you have consented, the Promoter may also contact you with marketing material that may interest you in the future. For these purposes, the Promoter may also disclose such personal information to third parties, including but not limited to agents, contractors, prize suppliers and service providers. Participation in the auction is conditional on providing the requested personal information. Personal information collected from entrants will not be disclosed to any entity located outside of Australia.

The Promoter is bound by the Australian Privacy Principles in accordance with the Privacy Act 1988 (Cth) and its privacy policy which is located at

https://login.nine.com.au/privacy?client_id=9nowweb.

The Promoter's privacy policy contains information about how the entrant may access, update and seek correction of the personal information the Promoter holds about them and how the entrant may complain about any potential breach by the Promoter of the Australian Privacy Principles or any other Australian privacy laws and how such complaints will be dealt with.

No part of the content of this auction or associated pages (including photos, video, text, design) may be used without the written permission of the appropriate license holders.